Voices of Rural Wisconsin Part Four: Shaping a Healthy Future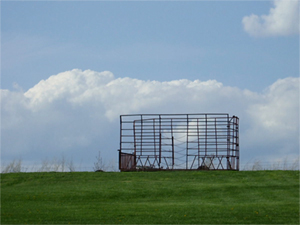 This is it, the last installment of Voices of Rural Wisconsin. In many ways, it also signals the end of the Future of Farming and Rural Life in Wisconsin study. Begun in 2004 by the Wisconsin Academy as a way to address the most-pressing issues affecting citizens in the rural areas of our state, the Future of Farming study officially concluded in 2007 with the publication of a book of policy recommendations and a strong desire of all participants that our legislature carefully consider the study results.
But even after almost three years of fruitful dialogue that contributed to important legislation in regard to the Working Lands Initiative, changes in health care standards that led to better rural coverage, and congressional action on allowing state inspection of meats shipped across state lines--as well as many more good ideas--we felt that we had missed something. The Voices of Rural Wisconsin project, which we had hoped to undertake during the study, never fully materialized. And after the Future of Farming study ended the idea of the Voices project still lingered like a lost child, waiting to be embraced. It's good to keep promises--and we had promised to do it--so the Wisconsin Academy asked me to coordinate the Voices project almost three years after the conclusion of the original study. Voices of Rural Wisconsin was, after all, my idea. (This is something of which I reminded myself at a few frustrating moments along the way.)
In one way or another, these voices address the changing nature of rural communities, changes that are happening on Main Street and in the farmlands that surround it. I'm especially pleased to include the Hudson discussion in this segment, as highlighting how the arts can generate creativity and transform communities is part of the mission of the Wisconsin Academy.
This matter of culture and the arts in rural communities was a passion of a man who inspired many here in Wisconsin and across the country. Robert Gard, the former Wisconsin Academy president and University of Wisconsin professor, led us to a better understanding of how important these components are to the health of rural communities. He left his mark among regional writers and in regional theater, and most certainly among the artists who choose rural settings for inspiration and a sense of place.
It has been a pleasure to sit with people like these featured here. Listening, it is often said, is an art. That is what I have done throughout the course of the Voices of Rural Wisconsin project. And it is my hope that the wisdom found in the pages of Wisconsin People & Ideas and here in Portal Wisconsin's audio archive won't soon be forgotten.
--Bill Berry, Stevens Point
---
Voices in this series