Voices of Rural Wisconsin Part Two: Rural Leadership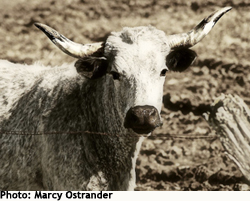 Wisconsin's rural history is peppered with the names of leaders who helped to steer our course toward a better future. Decades later their names still have cachet, for the contributions of these leaders were legendary.
For instance, Fort Atkinson businessman and publisher William D. Hoard blazed the trail toward dairying in the late 1800s after wheat had worn out the Wisconsin soil. "Substitute the cow for the plow," advised Hoard, founder of Hoard's Dairyman Magazine, which remains essential to dairy operators all over the country 140 years since its founding. The shift from wheat to dairy was a massive transition in farming methods, giving birth to an industry that today contributes $20.6 billion to the state's economy and provides the pastoral landscape for which we are known.
Charles Van Hise, the visionary University of Wisconsin-Madison president (1903-1918) was the perfect complement to Hoard, proclaiming: "I shall never rest content until the beneficent influences of the university are made available to every home in the state. "It was this kind of progressive thinking that brought forth such programs as UW Extension and our world-class university system, both of which focus their departments and programs on an array of rural issues and needs.
This second installation of the four-part Voices of Rural Wisconsin project highlights today's rural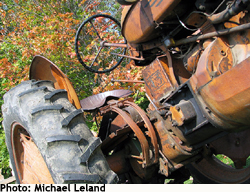 leaders who follow in the tradition of Hoard, Van Hise and many other Wisconsin forebears. The voices here cross three generations--and a couple more, if you consider the influence of parents and grandparents.
We begin with LaVerne Ausman and Tom Lyon, two men who have built rich legacies of ruralleadership. Over many years of community service, both men have developed a seasonedperspective. And they have witnessed the importance of research and education in maintaining a strong and diverserural economy.
Larry MacDonald, the colorful and thoughtful mayor of Bayfield shares with us his views on life in atrulyrural community. Perched on the southern shore of Lake Superior, Bayfield relies not on cows, but on natural amenities that draw a steady stream of tourists. Bayfield's economic base may be different, but its challenges parallel those of many other rural communities in Wisconsin. All are searching for ways to handle an aging population, to keep the young and talented in the community, to diversify and create jobs--all while maintaining our agricultural core.
Clearly we need energetic and visionary leaders to address the future of farming and rural life. And wecatch a glimpse of two such leaders--one teacher and one student--on a February 2010 visit to Mount Horeb High School. Agriculture teacher, Future Farmers of America program advisor, and dairy farmer Pam Allen doesn't mince words when we ask her views about how we can support our next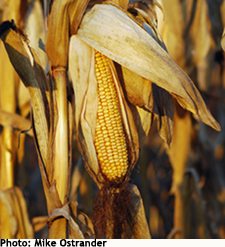 generation of farmers. We hear from that next generation, too: One of Allen's prized pupils in the class of 2010 is Lexa Miller. The president of the FFA chapter, Lexa is a young lady whose passion for dairy farming and agriculture is as compelling as her personal story.
As always, we ask participants somewhere in the course of their comments to consider a theme that is central to this project: How do rural people envision a healthy and sustainable future for agriculture and rural life in Wisconsin? Perhaps a better question--one that will help us to find the people responsible for this future--is this: What are the characteristics of a great rural leader?
So it is that we set out in search of these characteristics in a few of our past and future rural leaders.
---
Voices in this series